Bronco_77 wrote:You've got a wicked truck. I know what you mean about work I do hvac as well and we've been slammed all summer.
It has slowed down here a little bit recently as the high temps have dropped off. I run a crew of 30 service techs so I tend to stay pretty busy year round. Thanks for the props on the truck, having fun with it still.
FrankZX wrote:Sean,
I punched and dimpled my frame after seeing yours. Dang the dimple dies are expensive. If my truck turns out half as nice as yours I'll be happy.
Don't want to mess up your thread. Heres my crossmembers eliminating. Got a few questions.
Hey there, Shoot me a PM or email, or text is just fine. Ill pm you my number. And yes, dimple dies are spendy....if you have to buy them again check out SWAG offroad stuff, he is local and best pricing and service you will ever find.
zmonster72 wrote:killer build!
Thank you,
Well after a couple of months of waiting, these sexy bitches showed up at my work yesterday. A couple little issues with packaging from the builder ended up with three wheels not being perfect. Ill work with Jason on that front, not sure what to do.
He did the hidden valve stems on the wheels and although they are super cool just would not work so I picked up some flush mount valve stems to plug the holes and got to work drilling holes in the front lips on my brand new wheels...

Yes you heard that right.
But lots of measuring and prep and they are drilled with some nice clean valve stems in there.
I went out on a limb with the color on these a little bit. I love brown, its such an elegant under utilized color on cars and with the tan/Beige color on the truck with the brown interior I thought it would work well. Jason nailed the color and finish on the wheels they are incredible.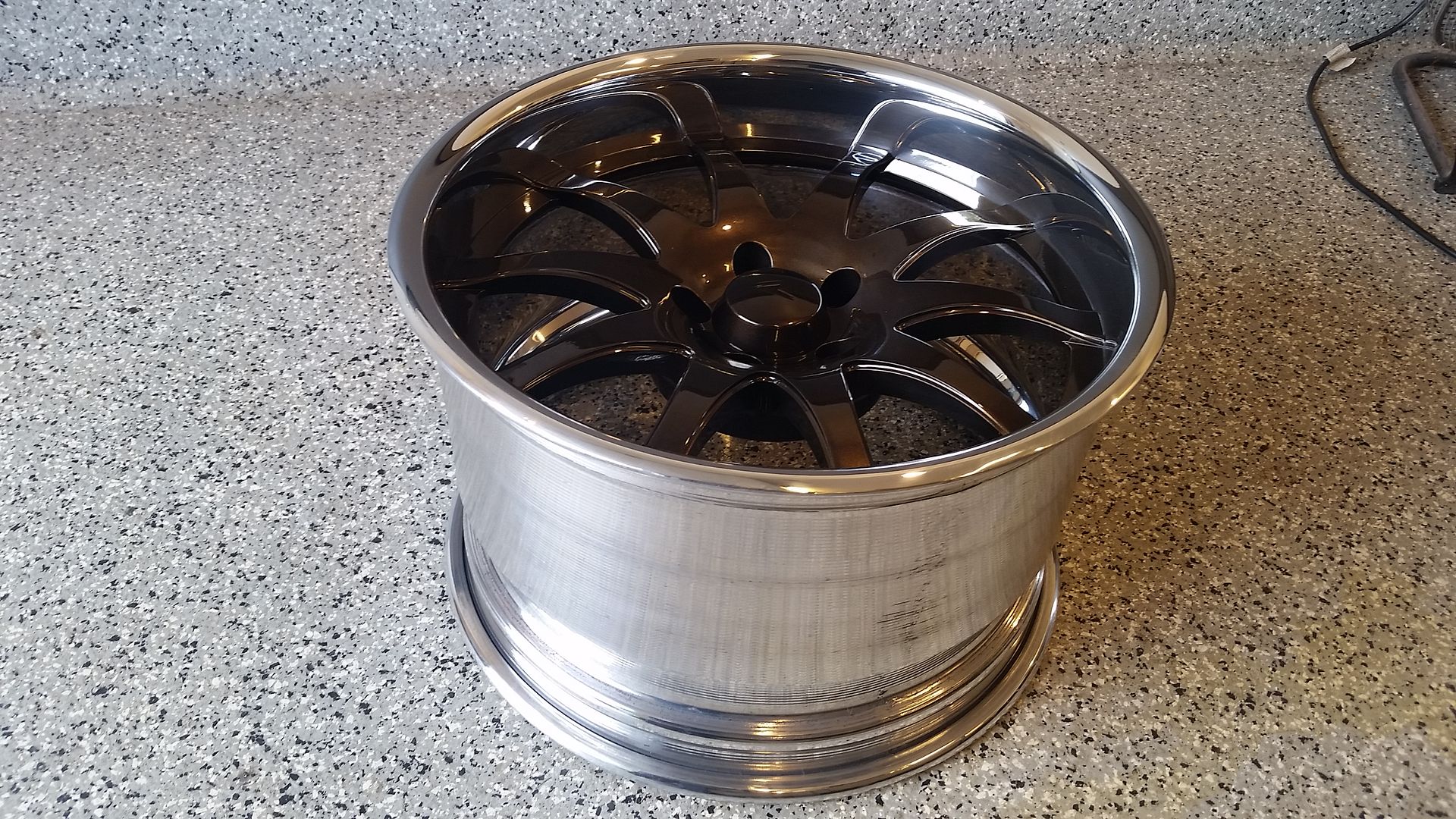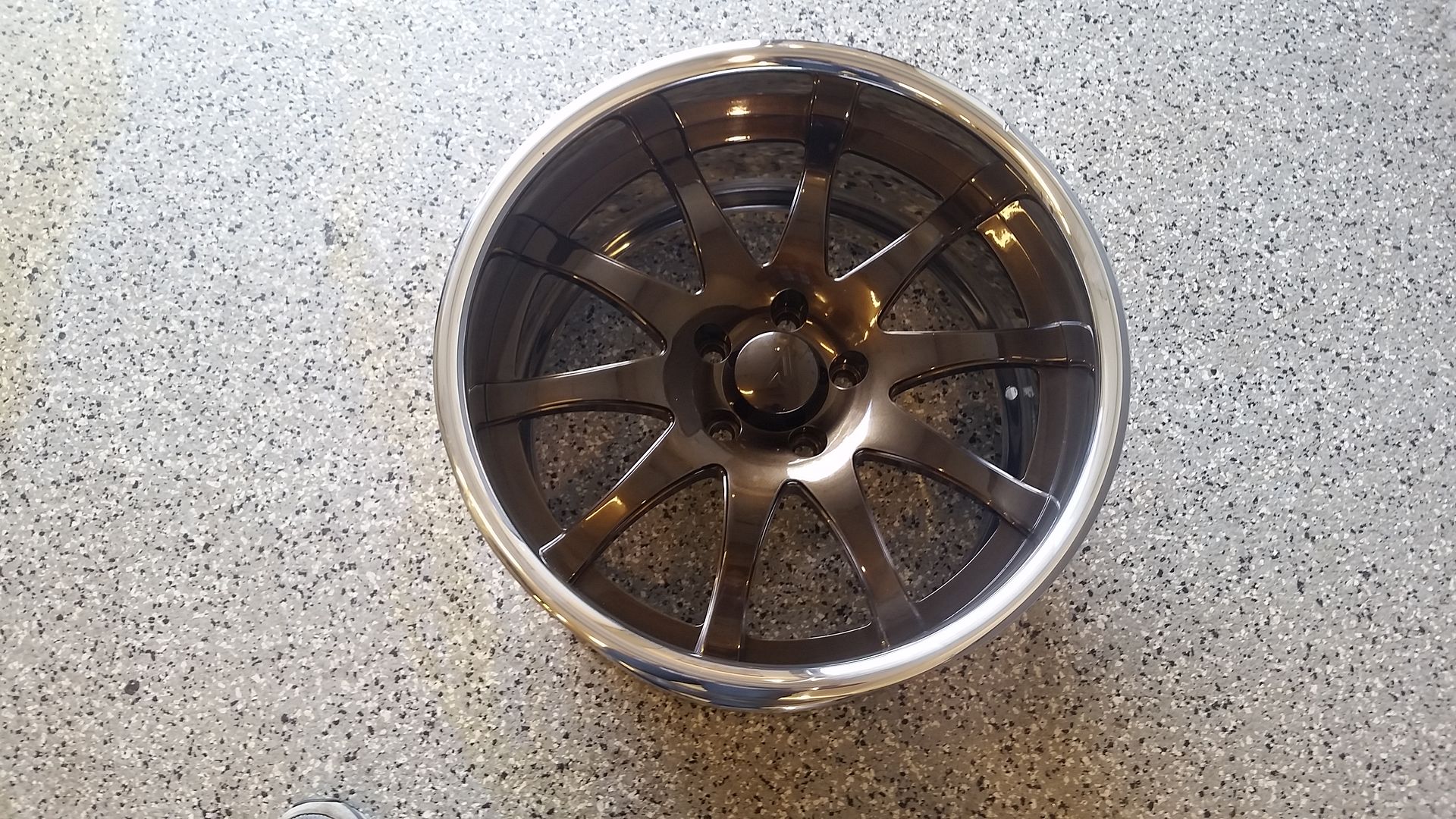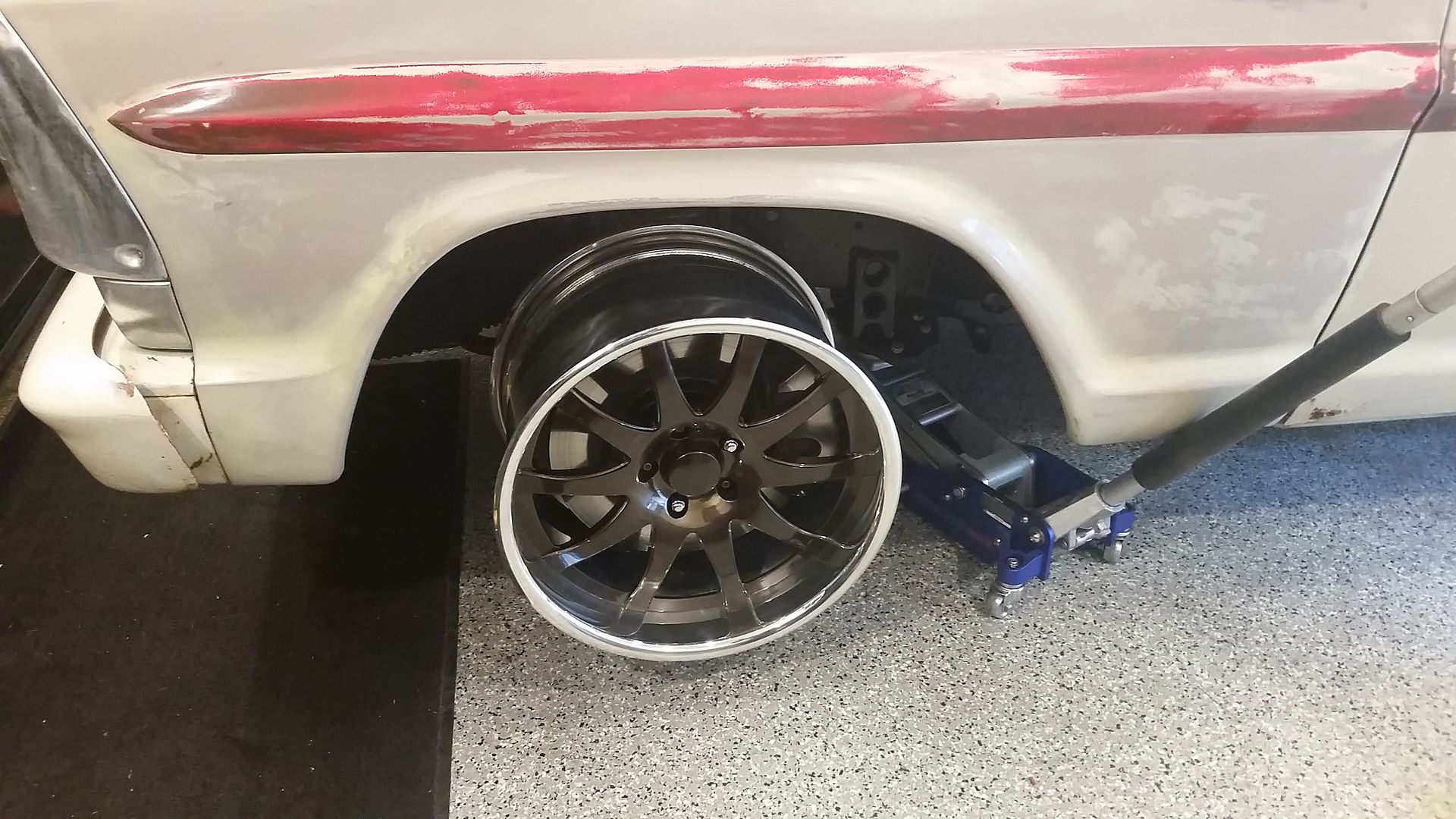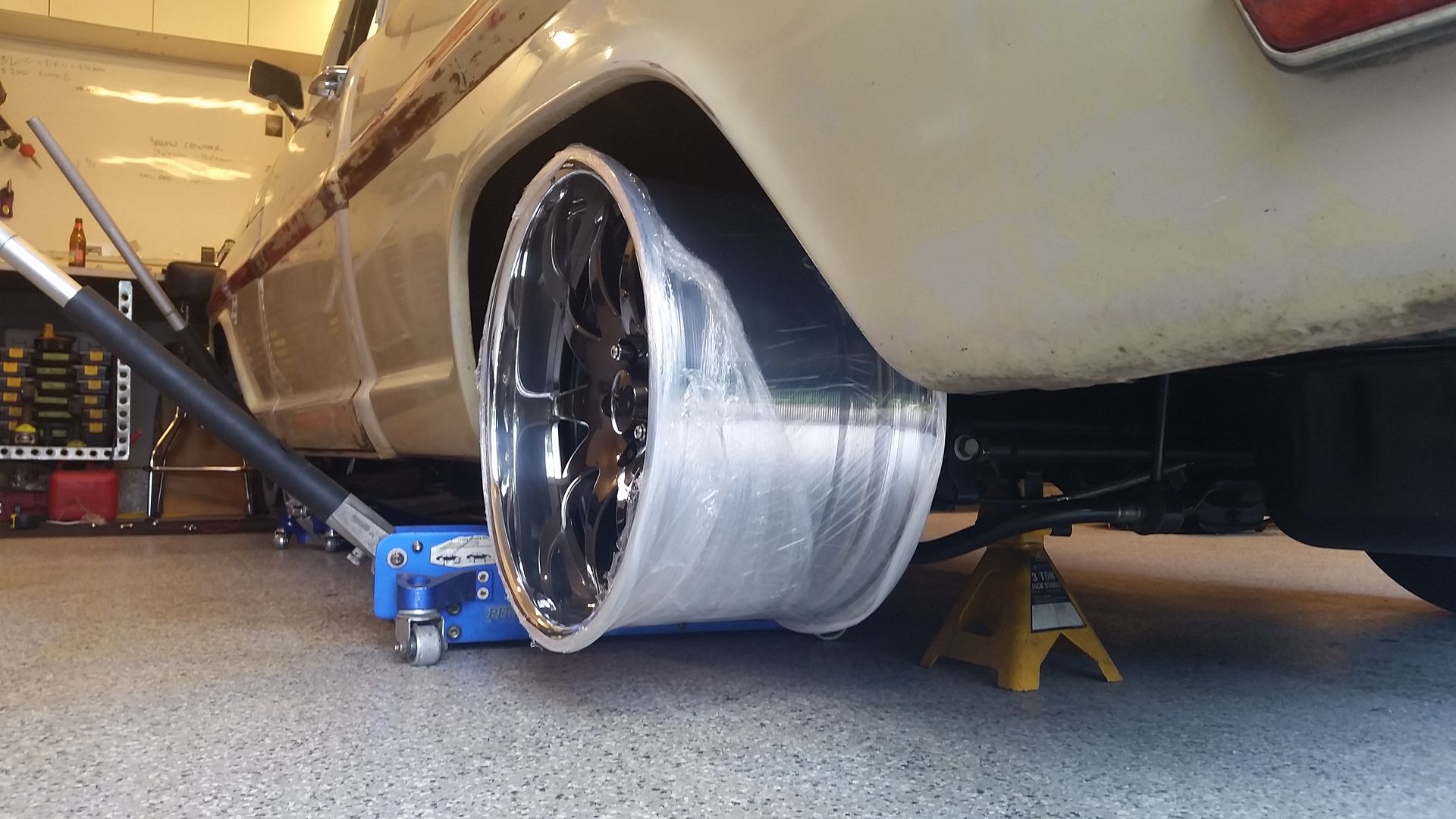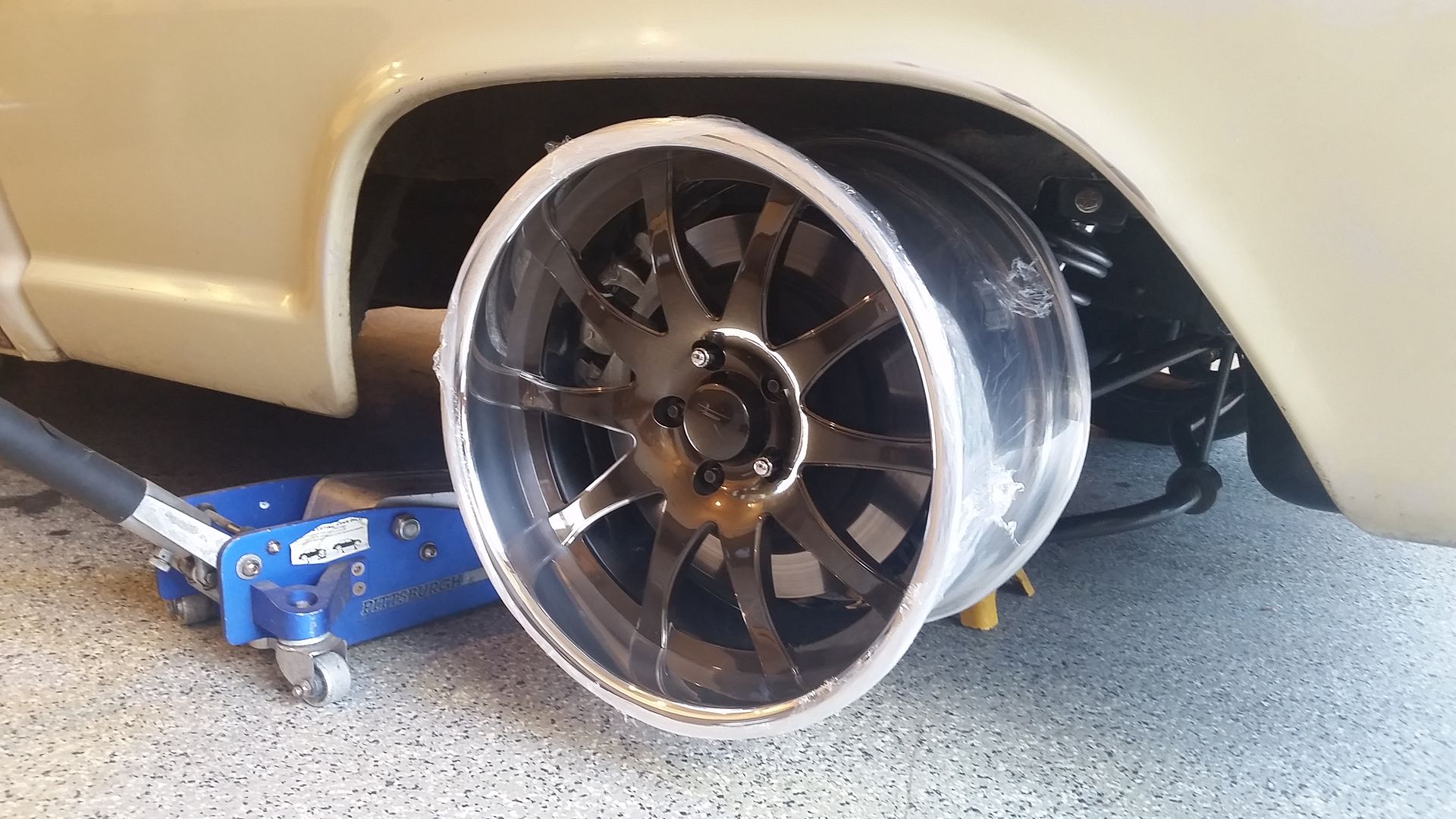 This was just a cool shot....gives you an idea of just how big these are....yes, they are all 18x11's
Should have tires on them later tonight now to make these big girls fit is going to be a whole nother story, wish me luck.
Sean