TSB #84 - January 26, 1968
(1967-68 All Car Lines with Windshield Mounting)
---
Customer complaints of loose mirrors or failure of the mirror to hold its adjustment are usually attributed to insufficient torque on the two mirror arm retaining screws.
This problem was partially resolved by revising the material of the mirror arm screws to permit tightening the screws to the specified torque of 17-25 in. lbs. without stripping or breaking the screws. This change became effective on vehicles built in November.
Customer complaint vehicles in the field can be corrected by replacing the existing mirror arm retaining screws with the improved screw, Part Number 382605-S9.
When performing this correction, install both screws and tighten the screw at the mirror end of the arm to 17-25 in. lbs. Then tighten the screw at the windshield end of the arm. Repeat the tightening using the same sequence. Refer to Fig. 2.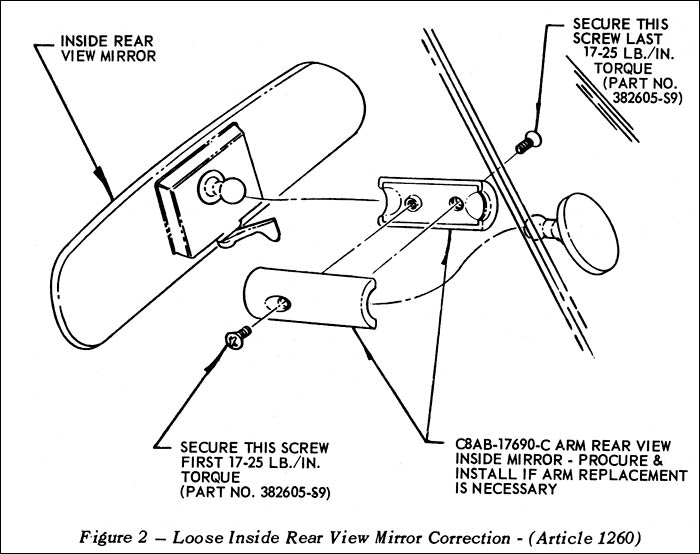 WARRANTY STATUS -
REIMBURSABLE
Oper.: SP-17700-A-68 Time: 0.2 hr.