TSB #1 - September 15, 1971
(All 1972 Ford/Lincoln/Mercury Built Prior to 7-16-71)
---
Electric power antennas installed in the subject vehicles may have loose motor and tube ground collars. A loose ground may cause intermittent noise in the radio system.
Remove the power antenna motor and tube assembly from the vehicle and remove the (3) screws securing the ground collar to the upper end of the tube (See Fig.10). Replace the three (3) original screws #8-15 x 5/16" with three (3) #10-16 x 3/8" screws having internal tooth lock washers. Reinstall the motor and tube assembly in the vehicle.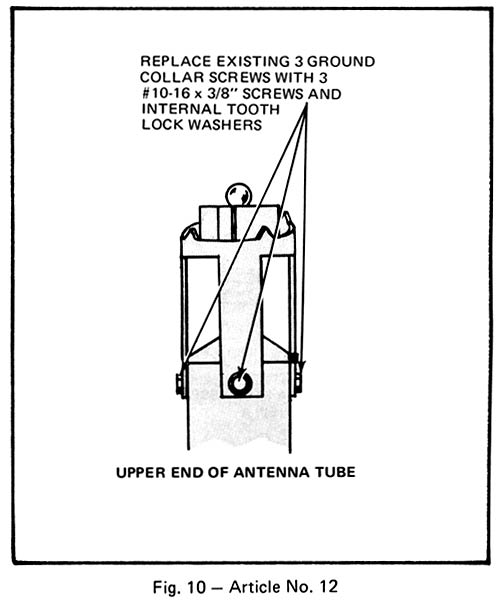 PRODUCTION CORRECTION: 7-17-71
WARRANTY STATUS:
Reimbursable within the provisions of the Warranty and Policy Manual.
Operation: SP-18813-A
Time: 0.7 Hr.
DLR. CODING: Basic Part No. 18813-Code 60