TSB #158 - January 29, 1971
(L-Series Tandems with 30,000, 34,000 and 38,000-Pound Capacity Rear Axles, 34,000-Pound Capacity Suspensions and Bendix Wedge Air Brakes)
---
Examination of returned parts has disclosed that some rear wheel MGM "Low Profile" brake chambers are being damaged due to servicing personnel being unfamiliar with release operation. To preclude damage due to over tightening release bolt, the release bolt retainer and nut have been revised as shown in Figure 1.
NOTE: A dislodged retainer or sheared pin does not affect the braking functions of the chamber.
Local MGM distributors can provide exchange chambers for those with damaged release bolts.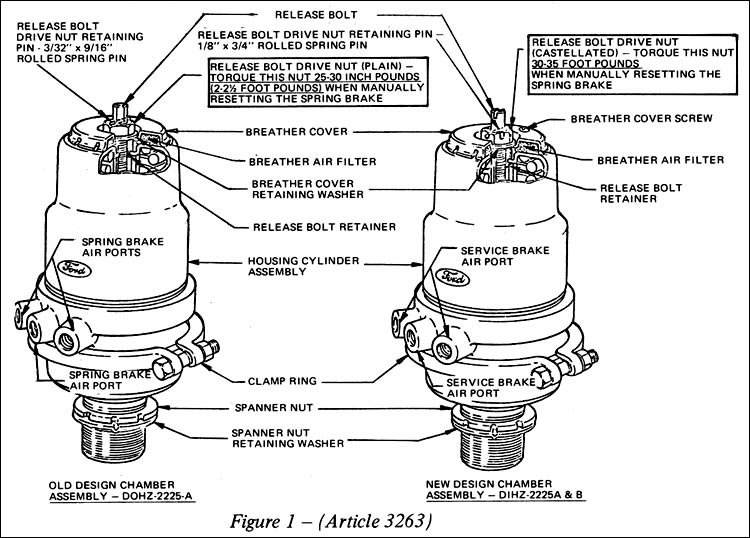 PRODUCTION CORRECTION: December, 1970.
WARRANTY STATUS:
INFORMATION ONLY