TSB #158 - January 29, 1971
(Ford - 1971)
---
A scraping noise heard upon application or release of the brakes on some vehicles may be caused by the forward top corner of the brake pedal arm rubbing the cowl air intake lower panel.
This condition can be corrected by removing the brake pedal and grinding the upper forward end of the arm as shown in Figure 4 .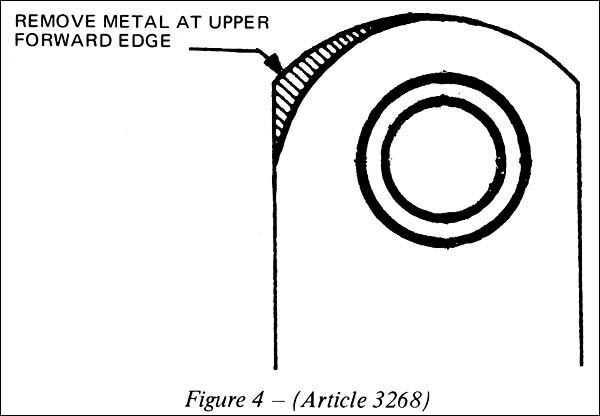 WARRANTY STATUS:
Reimbursable within the provisions of the Warranty and Policy Manual.
Operation: SP-2455-A-71
Time: 0.3 Hr.
DLR. CODING: Basic Part Number 2455 - Code 56