TSB #158 - January 29, 1971
(All Passenger Cars with Disc Brakes - 1971)
---
Caliper anchor plate to spindle mounting bolts are coated with plastic lock at the threads and can be identified by a daub of yellow paint on the bolt head.
NOTE: The bolts must be replaced whenever the original ones are removed or when new bolts are turned in either direction after thirty minutes of initial installation.

Tighten the upper mounting bolt to specified torque before tightening the lower bolt to insure proper alignment.
PARTS: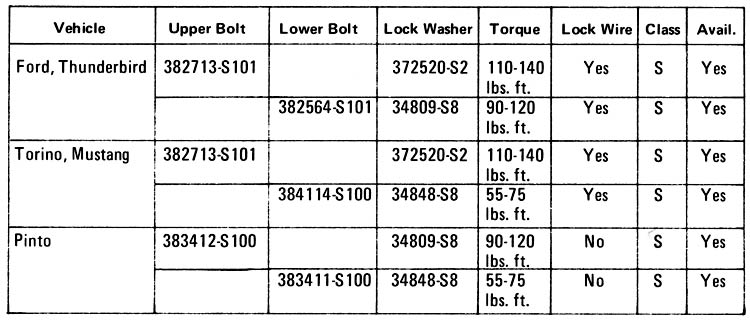 WARRANTY STATUS:
INFORMATION ONLY